Mayra Gomez
Christian Fashion Week was founded by four people who are passionate about fashion and its expression within the context of faith. They are industry professionals who demonstrate the CFW ideals in their own work.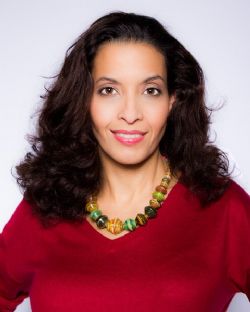 Fashion Director
Mayra is the founder and president of
TruModel
program, an 8-week character growth, early intervention, and mentoring program that stimulates women to become role models. She's been featured in TBO, the Tampa Tribune, the St. Petersburg Times, and other Tampa Bay publications for her work with Model4Jesus. She was also chosen to appear on a special Trinity Broadcasting Network's PTL by supermodel Kim Alexis to talk about her secrets to being a mother and woman of purpose.