Ethical Hiring, Casting, and Labor Practices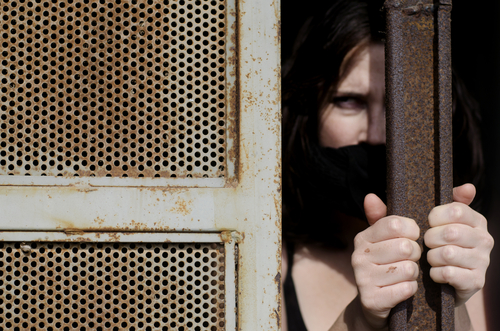 When we buy our fashions from our local retailers, we seldom stop to think about the lives that are impacted in order to produce the items we choose. Yet, an untold number of men, women, and children are victims of hostile work environments, sex trafficking, and child labor practices in the name of fashion.
According to the Labor and Worklife Program of Harvard Law School, an estimated 200 children were found sewing clothing for Hanes, Wal-Mart, J.C. Penney, and Puma in a Bangladesh factory in 2006. Some of these children were 11 years old and younger. The children were subjected to beatings and exhaustion, working 12 to 14 hour days, 7 days a week. The wages were so low that these children would brush their teeth with their finger and ashes to start their 5am work day... every day. This is just one example of the impact fashion profiteering has on human lives and how little those lives are valued on the road to designer clothes.
The tiered nature of the garment production system allows for the use of subcontractors who exploit and traffic men and women by force, fraud, and coercion. The garment industry profits from the exploitation of trafficked workers, paying low wages while demanding high quotas and allowing for almost no rest.
Women are trafficked under the guise of model castings. Traffickers use online and offline resources to cast and coerce young men and women into high-risk modeling jobs, sometimes resulting in their disappearance and trafficking out of the country through a complex network collectively responsible for generating over $32 billion of annual revenue. Human trafficking is currently the most lucrative type of organized crime on the planet.
Christian Fashion Week works to increase awareness of these issues and advocates for ethical hiring processes, professional casting conditions, and fair labor practices that are free from human exploitation and the use of minors in the workforce.
More About C.A.R.E.